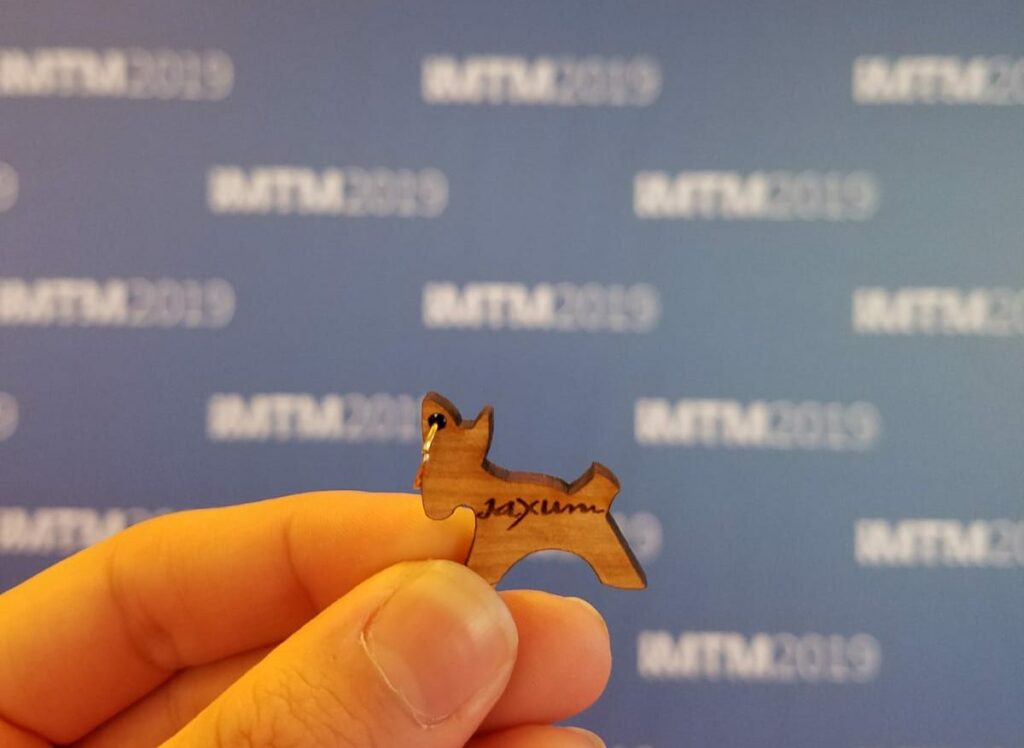 Last week the Saxum Visitor Center had the opportunity to take part in IMTM 2019, the 25th annual international tourism exhibition, held in Tel Aviv.
Featuring exhibitors from the tourism market both in Israel and overseas, the IMTM (International Mediterranean Tourism Market) fair was held from February 12-13, 2019. Not only does the exhibition promote tourism, it also facilitates the cooperation between local and global tourism organizations through conferences, events and presentations, and we at Saxum are delighted to have been a part of it.
At the two-day event, the Saxum Visitor Center had a stall where hundreds of attendees from many different backgrounds and organizations stopped by to find out just what the newly-opened Visitor Center had to offer. We had the opportunity to explain to them the state-of-the-art technology being used in the multimedia tour at Saxum – allowing visitors to experience the Holy Land in a new way – through interactive touchscreens, maps, models and more.
For a new insight into the Saxum Visitor Center, check out a recent piece from Rome Reports following our official opening on February 7, 2019.