Msgr.Fernando Ocáriz visited Saxum Visitor Center during his pilgrimage to the Holy Land.
This past August, we had the joy of receiving the visit of the Prelate of Opus Dei, Monsignor Fernando Ocáriz, who has been a great promoter of the Saxum project since its beginning. His predecessor, Monsignor Javier Echevarría, blessed the first stone during his brief trip to the Holy Land in December 2013, but was unable to see Saxum completed. Since then, we have been waiting for an occasion in which Msgr. Ocáriz could fulfill this wish.
During his pilgrimage to the Holy Land, from August 17th to 25th, the Prelate was able to visit the Saxum facilities. On Thursday the 18th, he went through our multimedia tour, a very helpful way to better understand the Holy Places he visited in those days. He really enjoyed the timeline and giant maps, digital touch screens and the short film in the exhibit. He listened to the audio tapes that reproduce the languages spoken in the time of Jesus and prayed in our Disciples of Emmaus chapel.
In the afternoon, he met with the Saxum team, who thanked him for his encouragement and prayers since the beginning of the project, remembering so many donors and people who have contributed from all over the world. A summary of his visit to Saxum can be seen in the video posted on the opusdei.org website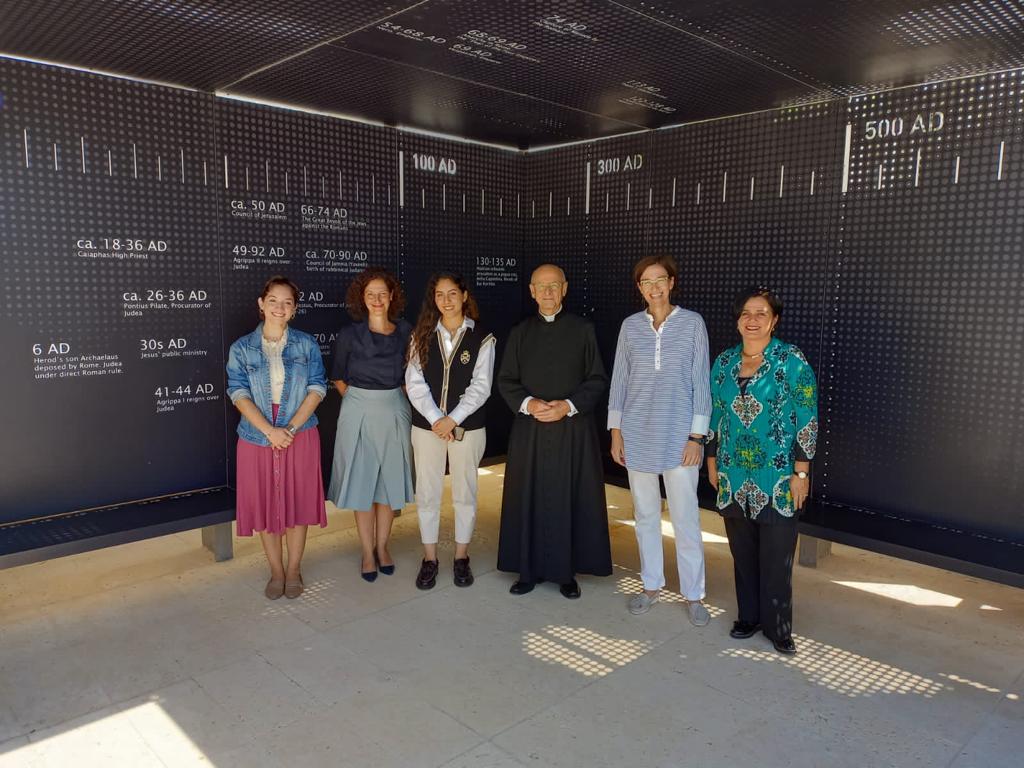 While on his pilgrimage, Msgr. Ocáriz prayed in the main Holy Places such as the Sea of Galilee, Nazareth, Bethlehem, and Jerusalem. He also visited Polis, The Jerusalem Institute of Languages and Humanities (www.polisjerusalem.org). Before leaving for Rome, he prayed at the Benedictine Abbey of the Resurrection, in Abu Ghosh, the town where Saxum is located, and on the way to the airport, he visited Emmaus Nicópolis.