My name is Alejandra Hernández. I'm from Guatemala. This adventure began for me in November 2019 and I was really excited about it. At first I wasn't able to foresee the size of a
ll what was awaiting me.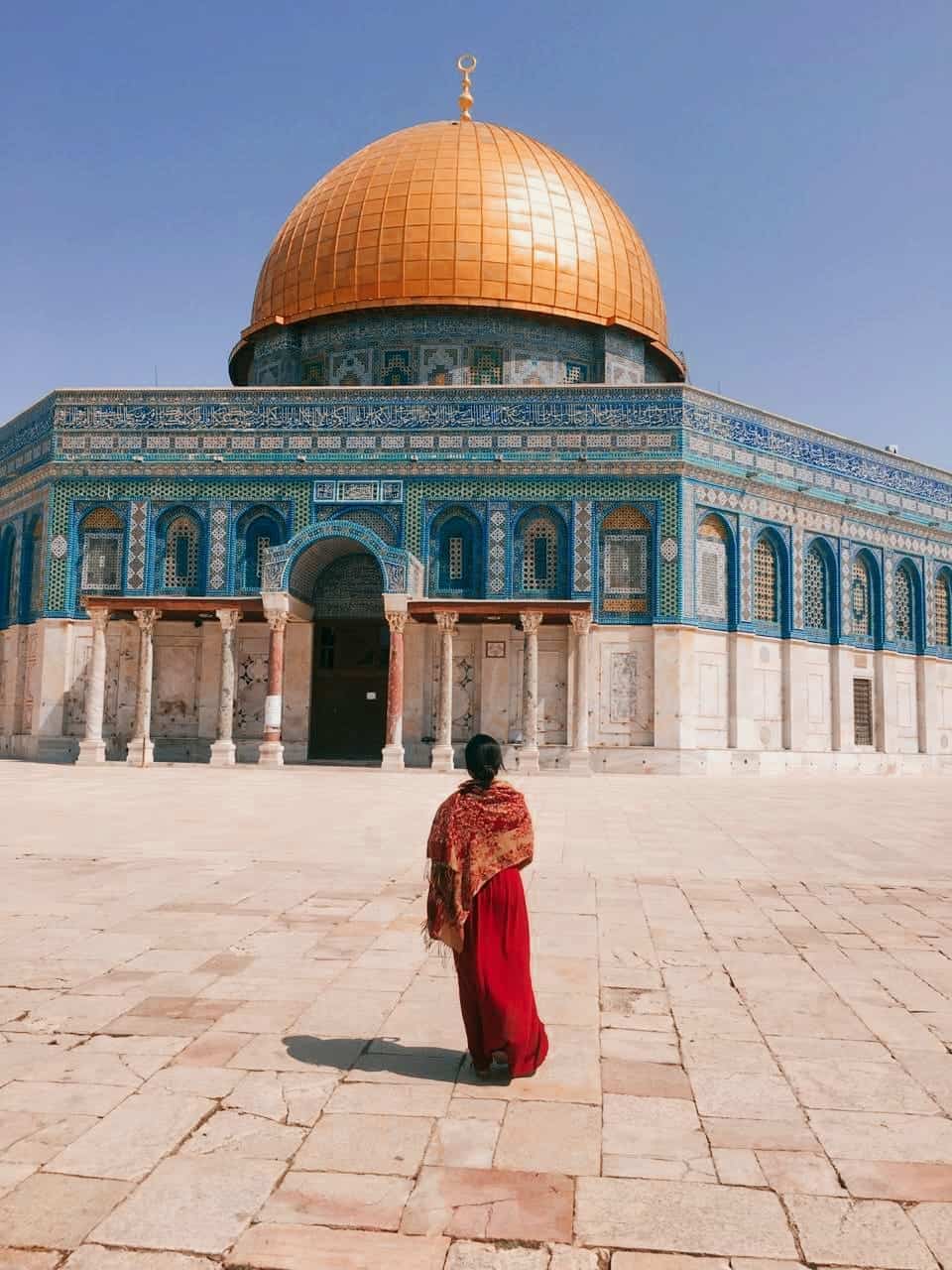 I was a volunteer at Saxum Visitor Center in charge of welcoming visitors, giving them the tour, assisting with the reservations and other administrative tasks. What struck me the most was that, despite the many years of religion classes, I knew nothing about the Old Testament, the New Testament and Jesus' life. During my first month I learned through articles, books, research and asking my office colleagues. In that way I put together all what was essential to give the best tour I could.   
Faith can be materialized in some way every time you visit a Holy Place
I have also witnessed the joy of many people that have sacrificed a lot to collaborate with the fundraising campaign for the Saxum project, from a person that sold food every weekend to her neighbours and friends, to a women's community with very limited means that saved money for one month by reducing their breakfast to send that money to Saxum. 
A huge experience
Each experience has hit me in a personal and spiritual way. Above all, because faith can be materialized in some way every time you visit a Holy Place. I have travelled to many places during these months. One of the most special moments was the opportunity to be the 24th of December, at midnight, in the place where Jesus was born. We were singing, praying and remembering the event that took place there, in Bethlehem. 
Living in the Holy Land is a huge experience: the food, the mix of cultures, the coexistence of the different religions…. Also seeing the variety of multitude of pilgrims that come to visit the Holy Places. 
To my experience of living in Jerusalem was added the unexpected pandemic lockdown. The streets, restaurants, parks, churches were empty and the city was in silence. This allowed me to think about what we were living and the reality of what God wants for me and for all of us. Above all, to renew my gratitude for all that I have and for the people that welcomed me with love in Jerusalem and in Saxum.